Interviewer: CUNY BA Student, Ivona Kulusic-Ho (International Relations and Chinese Language and Culture, Brooklyn College '25)
Editor: CUNY BA Student, CeCe Hori (Morality & Ethics and Financial Risk, Baruch College '25)
This interview was made possible by the CUNY BA Student Leadership Council (SLC)
Muhammad Deen is a 2023 graduate of the CUNY BA Program. In an alumni interview, Dean speaks on how CUNY BA was able to maximize his intellectual curiosity and advocate for his education philosophy.
What are your interests? What did you do? What school did you go to?
My name is Muhammad Deen, but I go by Deen, and I just graduated on September 1st, 2023, in my interdisciplinary major, which was Political and Business Strategy. For many years, I was interested in politics in New York City government, nonprofits, and other strategic work, and then, in my junior year of college, I realized I had a lot of interest in business. I was very interested in the overlap between the public sector and the private sector and how what I do in politics can translate to business. That's why I enrolled in CUNY BA to create my major.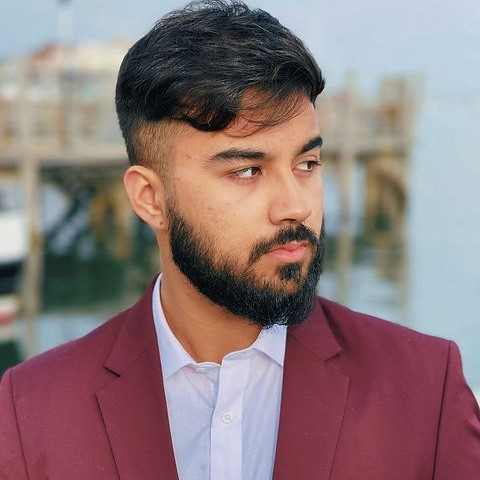 As for my hobbies, I like boxing and poetry. I like to perform poems across the city and travel, but most of my hobbies also intersect with my work in politics, which are advocacy and other things.
How did you find your CUNY BA Faculty Mentor?
The way I found my CUNY BA Faculty Mentor was because Hunter College started a business certificate program. They created original coursework for that, and the professor who I took my business marketing class with, I really liked it. I developed a very good relationship with that Professor as a mentor/mentee relationship, and I felt it would be the perfect fit because she had worked in the business world for many years. It was Professor Arabella Pollack. She has great experience working in the private sector in business, and she is also very experienced at teaching. So, I believed that she would be a great mentor, and she was very nice to offer her mentorship to me.
Did you continue to stay in touch with your Faculty Mentor after graduation?
Yes, of course. I'm actually going to Hunter soon to hopefully lead a few workshops for the new students, some coordinating with her. And I've developed a relationship—even before she became my official faculty mentor—that was like, how you can just see a friend, and you know we're gonna be friends for a while. Sometimes, you can see a professor or a mentor, and you just have that relationship where you can learn a lot from them. Even outside of the program, she's still been giving me amazing advice. Even during my time, she was giving me advice on interviews, how to get jobs, and other things outside of just what the program wanted from her as a faculty mentor.
What was the best part of being a CUNY BA student?
The best part of it was definitely creating my own major. In a lot of majors, there are many classes students are interested in, but because of how many classes they have to take in their specific major, they may feel constrained intellectually and may have coursework that doesn't really align with their broader purpose. With CUNY BA, I could literally maximize every single course I'm taking by making sure that it's exactly something that can benefit me both intellectually and professionally.
You mentioned that you were very interested in education. What is your educational philosophy, and how do CUNY BA and your future plans reflect that?
I believe that the world has changed so much in the last 20 years because of globalization and technological advances. But I feel that education and its pedagogy haven't. Saying it hasn't kept up is too strong, but I feel that pedagogy is a little outdated. If anything, we need more innovative approaches to education, especially in public colleges like CUNY. Programs like CUNY BA are just a very competitive way to get more students engaged intellectually, to go beyond new limits, and to find intersections between different works. In a program like CUNY BA, you're allowed to explore yourself academically, which gives you more perspective to be creative.
Do you have any advice for current or incoming CUNY BA students?
My advice is to utilize the opportunity! CUNY BA is a very unique opportunity that a lot of students don't have. You are literally selecting all your coursework, so take that opportunity to make sure that you're taking good advantage of it.
And the other thing is that there are many hidden gems and communities. There are a lot of classes throughout different colleges with a professor who is very established to be a faculty mentor. If you're constrained to one campus, there's only so many of those opportunities you can get. But if you open up to multiple campuses, you can essentially take the best class from each campus. I think that is a very unique opportunity that a lot of students don't have. And if you're going to be in a program as unique as CUNY BA, you might as well utilize its advantage.