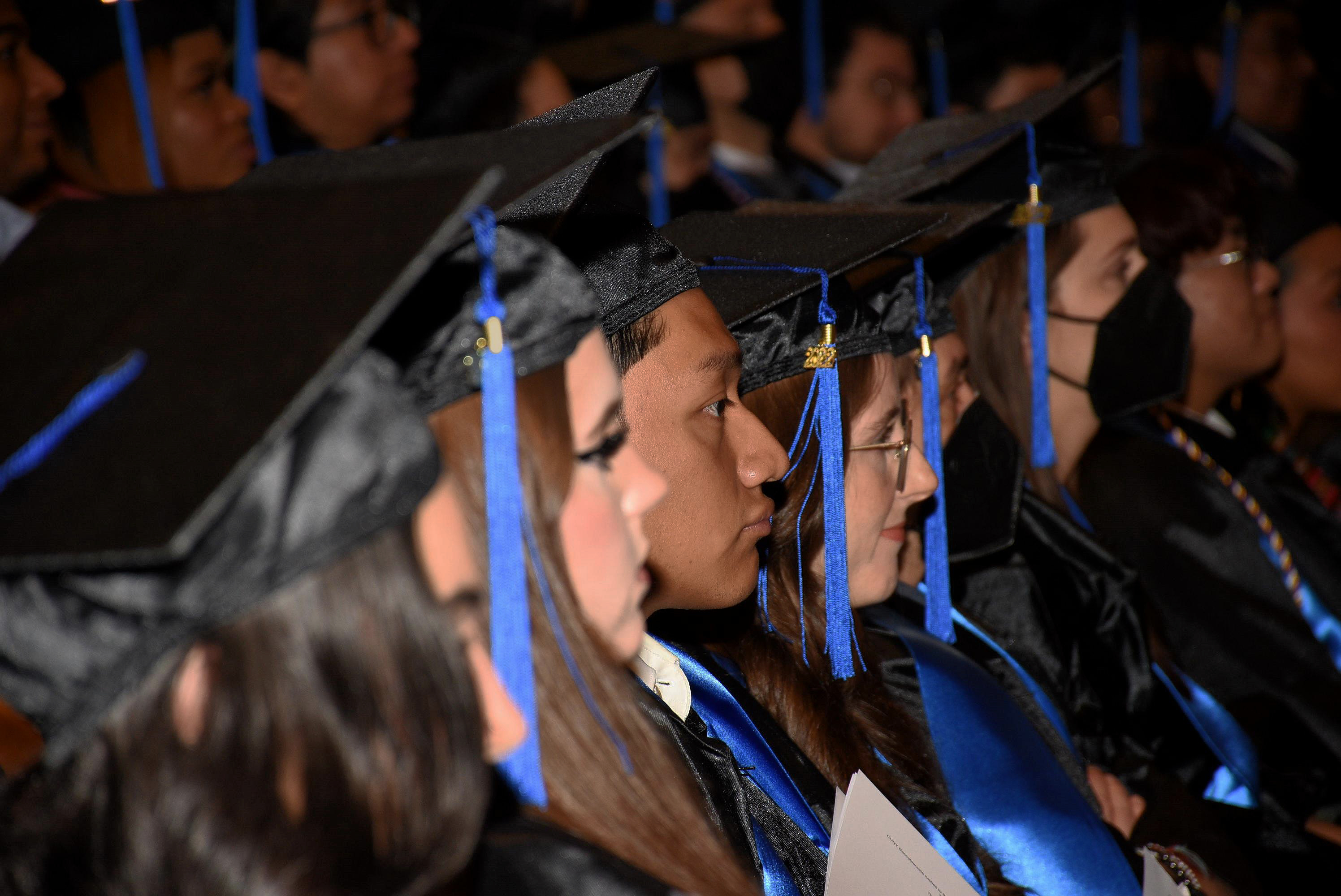 Unique is in the DNA of the CUNY BA program
Karl Taps, 2022 Student Speaker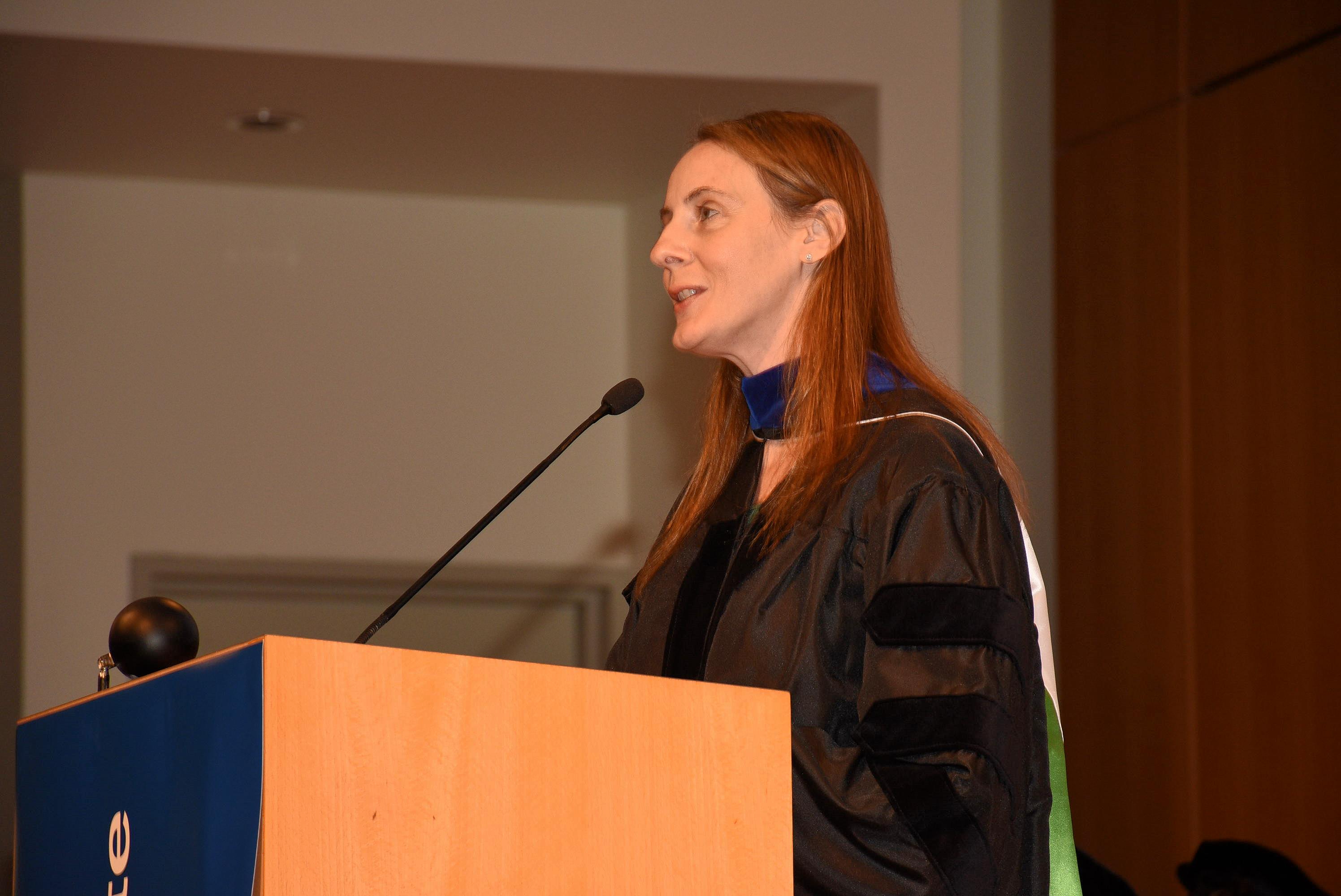 I consistently find myself in awe of CUNY BA students' solution-focused ideas, capacity to surmount roadblocks, ability to quickly adapt to change, and fervent drive to carry out their visions.
Tara Barca, Commencement 2022 Faculty Speaker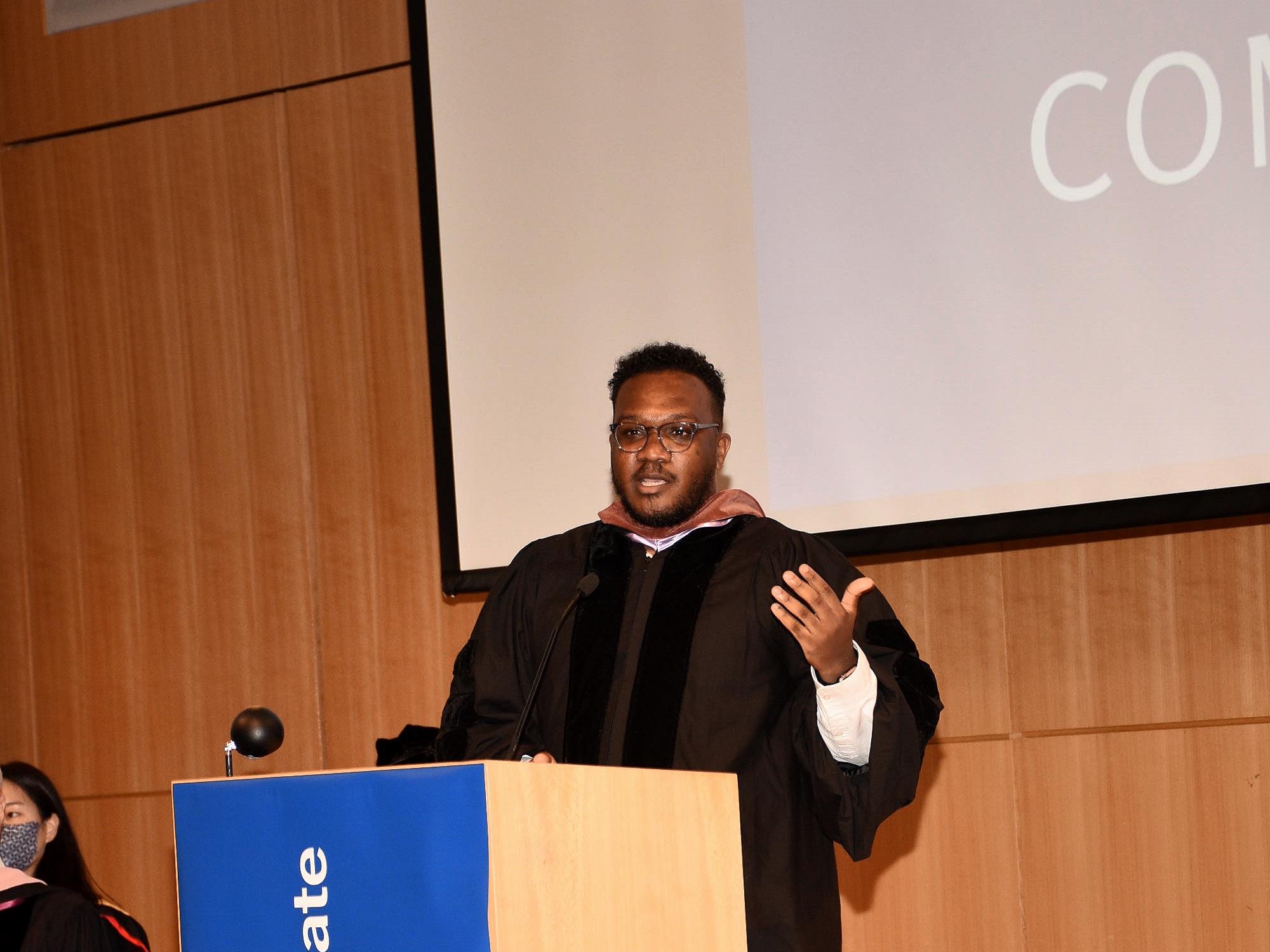 You are more than a degree, you are more than a job title, and you are more than anything that you've experienced at this point. Your purpose is what gives you energy.
Khaair Morrison, Commencement 2022 Guest Speaker
Annual Commencement
Each year, CUNY BA celebrates the achievements of our graduates in an intimate ceremony that recognizes each graduate for their unique experiences and achievements. Unlike larger CUNY colleges, and in line with the program's dedication to individualized studies, our commencement ceremony is truly one-of-a-kind.
Information for Graduates
To participate in commencement, you must have completed a graduation audit. If you're unsure if you qualify, be sure to meet with your academic advisor to discuss graduation requirements.
For commencement 2023 you will have to be part of the following graduating classes:
September 2022
January 2023
(potential) June 2023
(potential) September 2023
We will announce the date for 2023 commencement in early Spring 2023. Please check back then for more news on registration, guests, cap and gown orders, and other relevant information.
Home College Commencement
We recognize that our students often also feel a strong bond to their home campus. We schedule our commencement ceremony at the tail end of commencement season so you can participate in both your home campus and our ceremonies.
In March of each year, our Registrar sends the names of graduates and potential graduates to the senior colleges. Please note that some colleges do not allow upcoming September graduates to walk in June while CUNY BA does. If you have questions about your home college's commencement, please contact your home college directly.
Share Your Special Day
Be sure to follow us on social media for updates. Use #CUNYBA #IamCUNYBA to share your excitement about commencement!