2023 GRAMMY Museum Summer SESH at the CUNY Graduate Center
Next week the Office of Academic Initiatives and Strategic Innovation is hosting the 2023 GRAMMY Museum Summer SESH. This program is part of a series of GRAMMY Museum programs presented in partnership with and sponsored by the City of New York Mayor's Office of Media and Entertainment. The program is a free five-day non-residential songwriting workshop for students currently enrolled in High School, providing valuable resources to help them build a solid foundation in songwriting.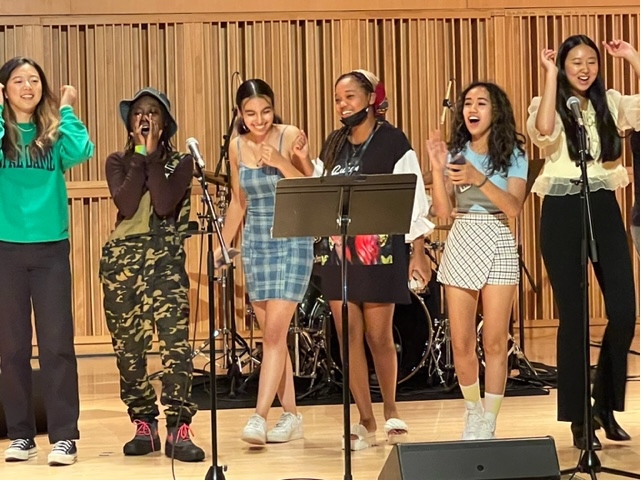 The week concludes with a live performance by the students featuring their composed works from the week. We are excited to invite you to the 2023 Grammy Summer SESH performance on Saturday, August 5, 2023, at 5 pm. The performance is also an opportunity for the students to showcase the songwriting skills they gained from the week's workshops.
The student songwriting performance will take place on Saturday, August 5th, from 5 pm – 6:30 pm in Elebash Recital Hall at the CUNY Graduate Center, 365 5th Avenue, New York, NY 10016 (between 34th and 35th streets in Manhattan) on the 1st floor. Please bring a government-issued photo ID to enter the building.