CUNY BA soon-to-be grads, your day is almost here. Please see the details below and share them with your guests regarding your special day. Full details are on the main CUNY BA Commencement Page
GRADS AND GUESTS:
The big day is on Monday, June 5, 2023, at 10:30 A.M at the CUNY Graduate Center.
You should have already signed up, picked up your regalia, and have your guests sorted out. If you need any assistance regarding any of these things, please email events@cunyba.cuny.edu
Grads: You should have an all-black cap and an all-black gown. CUNY BA blue stole and blue tassel. You will be walking across the stage and receiving a congratulatory letter. Wear shoes you're comfortable walking in.
WHERE TO GO:
The CUNY Graduate Center is located at 365 5th Avenue, New York, NY  10016 (in Midtown, Manhattan). Get directions on Google Maps.
The entrance is on Fifth Avenue, between 34th and 35th Street. See the image below.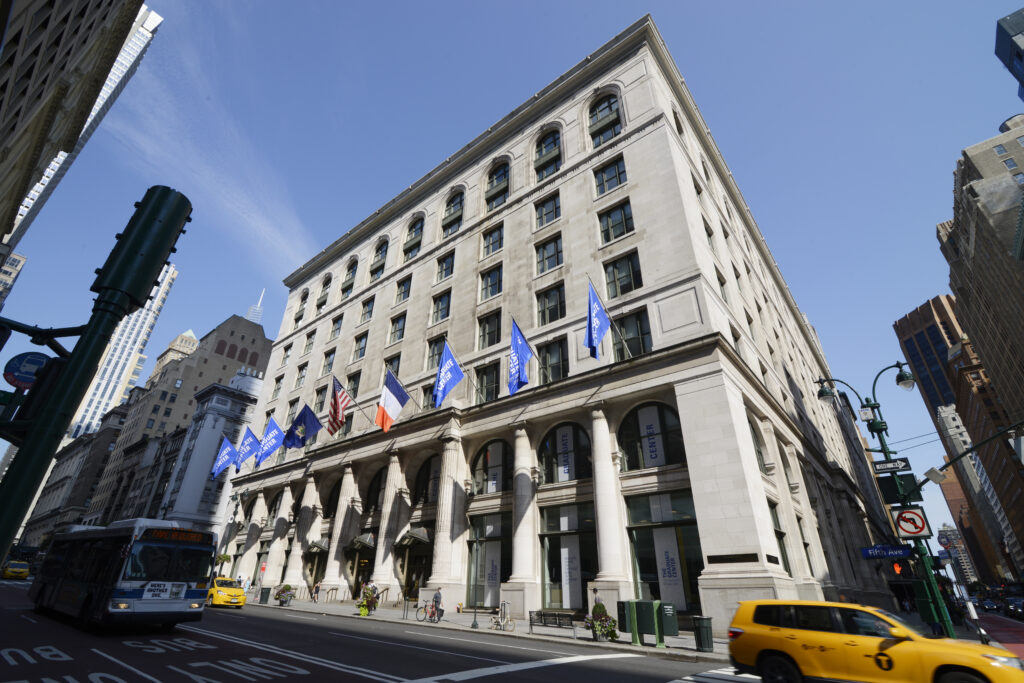 We recommend using public transportation. 
You can take the 6 train to 33rd Street and Park Avenue. The closest subway station at 34th Street and Sixth Avenue is served by the B, D, F, and M (orange lines) or N, Q, R, and W (yellow lines) trains.
Penn Station is served at Seventh Avenue by the 1, 2, and 3 (red lines) trains and the A, C, and E (blue lines) at the Eighth Avenue station one block west.
There is very limited street parking available in this area. There are parking garages in the area. You can find some of the parking garages on Google Maps here. 
Starbucks, Panera Bread, Dunkin, Pret, and ETC are nearby.
Once you enter the Graduate Center building and are signed in by security, you will take the elevator DOWN to the Concourse Level.
JOIN US FROM ANYWHERE:
For those who can't make it to Manhattan, New York City, for the commencement ceremony, we will be livestreaming the event. Guests can watch the live stream of the 2023 CUNY BA Commencement HERE.
GIFT GIVING
CUNY BA is CUNY's only university-wide, individualized degree program. Contributions to our program will directly benefit our students through scholarships, student support, and special events. Your support will also help us initiate an Opportunities Fund for experiential learning, which will fund study abroad or away, research projects, unpaid internships, or other enriching activities known to accelerate student success.
We ask that you honor your graduating class by donating $20.23, but any amount helps!
MORE HERE: Gift to CUNY BA
CUNY BA STORE
Your degree is unique; represent the program with some CUNY BA gear. You can buy it at the CUNY Store.
Please email events@cunyba.cuny.edu if you have any questions.