Alumni: Vasu Panicker
Area of Concentration | AOC: Contemporary Music Studies
Home Campus: Queens College
Graduation Year: 2010
Greetings, CUNY BA community!
My name is Vasu Panicker; I am a business strategist and music maker, based in the San Francisco Bay Area of California. As a "business strategist," I primarily work as a management consultant, guiding large-scale organizations through mergers, operational carve-outs, and other transaction types. As a "music maker, " I am a multi-media composer, sound designer, and former professional youth music director.
I am also a proud alumnus of CUNY BA, having earned my B.S. in Contemporary Music Studies in 2010. It is in this capacity that I write to you, intending to share a little bit of how my experience at CUNY BA prepared me for my career.
Completing the milestones of the program—beginning with the discovery of the CUNY BA; the application process (including research of which courses the CUNY system offers); designing an Area of Concentration; selecting and approaching an advisor; and rallying to get into certain classes—is like designing a unique career, in itself.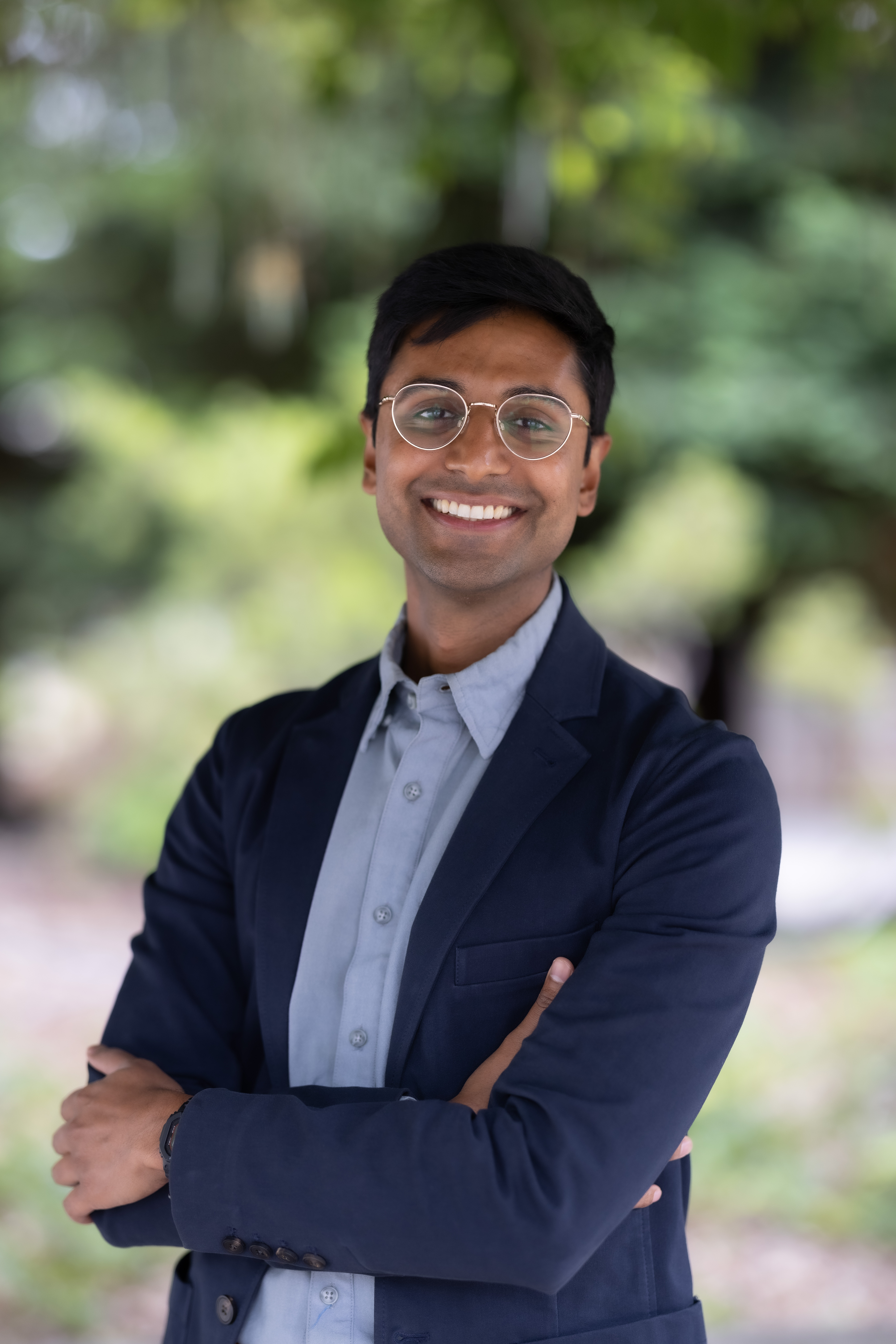 When I first heard of CUNY BA (I remember the exact moment), I knew it was the right direction for me. It supported me in selecting from the best music curriculum and teachers throughout the entire CUNY system and gave me the opportunity to support my musical training with a foundation in the social sciences and liberal arts.
After designing an Area of Concentration, executing the vision I had set out for myself required additional creativity. Although we are resourced by our advisors, the onus of researching and deciding upon which classes to pursue is on the student. I would reach out to professors to inquire about their course content and how they approached teaching. I would visit various CUNY college campuses across New York City and meet in person with teachers to get a tactile feel for their style. There, I would also use the opportunity to connect with students to ask about their experience—sometimes, I waited to catch up after class, and sometimes I asked the professor or department office to connect me with students via email. This experience was akin to the process of conducting "informational interviews" or "coffee chats"—simple conversations with people (usually 2nd or 3rd-degree connections) with the purpose of learning more about a field of interest. Holding such "chats" is a crucial part of designing one's career—whether at the first step of learning about a prospective role, a new field, or diving further into the specifics of a particular industry.
This same process also supported me in building my network: I met professors, teachers, and students across multiple CUNY colleges. Sometimes the term "network" or "networking" brings to mind a self-centered person in pursuit of individualistic gain. But that's not always the case. Networking is more like community building, and The New York Times says, "building and nurturing relationships with people … provides a strong medium for a vibrant career and a cushion for when the unplanned happens."
When I graduated, I worked for a summer as a musician and enrolled in a year-long graduate certificate program at Aaron Copland School of Music at Queens College. I knew I needed more time in a music conservatory environment to further develop my skills as a performing pianist and composer. Like most musicians and artists (and many students from other disciplines), I had no idea what would come next. There aren't any "templates" for building creative careers. There's no regimented, reliably predictable, recruiting process like there is in the business world of consulting, finance, tech, and law. But I wasn't deterred because I had the experience of designing my own path through the CUNY BA.
I began my career as a freelance musician in New York City, and eventually found my way to leading full-time a unique music performance and composition program for teenagers, focused entirely on music by living composers. It was a concept that hadn't existed before—that sense of unfamiliarity wasn't new to me, because I had, during my CUNY training, charted a path that hadn't existed before, either.
Leading the youth music ensemble introduced me to the world of nonprofit management, and forced me to think strategically about building and scaling organizations. These are things that I had never encountered in my school training. But I was accustomed to "new-ness" and learned that I had a knack for the strategy side of things. Wanting to improve, I began thinking about business school—something few self-described "creative types" would ever consider. That thought turned into a constant yearning and eventually took me all the way across the country to attend business school in The Bay Area of California, where I earned my M.B.A. Here, my hunch about business strategy was validated, and I started my next career journey in management consulting. I haven't left my musical identity—no, I actually can focus more on my unique creative practice in ways that I hadn't when I was a "full-time creative."
Harvard Business Review suggests thinking about your career less as a "career path" and more as a "career portfolio." When thinking about this, realize that, even if you haven't worked before, you already have so many experiences to draw upon: "freelance roles, volunteering, community service, side hustles, passion projects, hobbies, exchanges, parenting, supporting your family and friends".
And realize that you have already been practicing this throughout your CUNY BA journey.