The Smith Fellowship reached an amazing milestone of awarding 1000 CUNY BA students throughout the years. CUNY BA commemorated the number by hosting a dinner
The Smith Academic Fellowship is funded through donations by Thomas Smith. The fellowship recognizes academic achievement and excellence and is merit-based. Subject to the maintenance of good academic standing, awards are renewable until the recipient completes their minimum degree requirements in the CUNY Baccalaureate for Unique and Interdisciplinary Studies program. Since 1994,1062 CUNY BA students have been named Smith Fellows.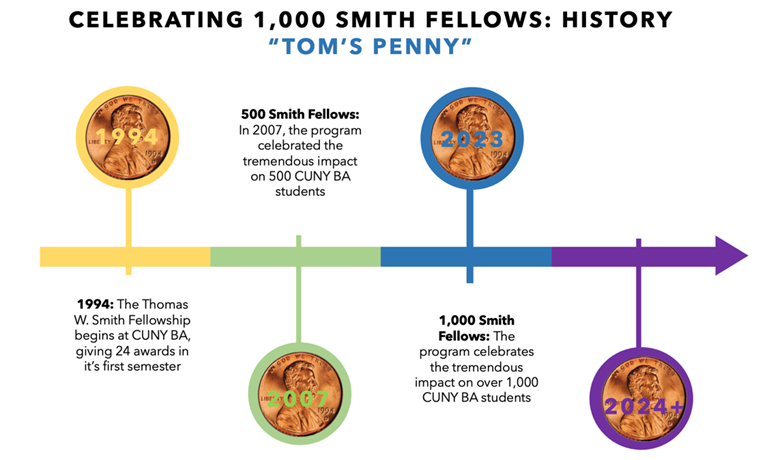 About the 1000 Smith Fellows Celebration Performers: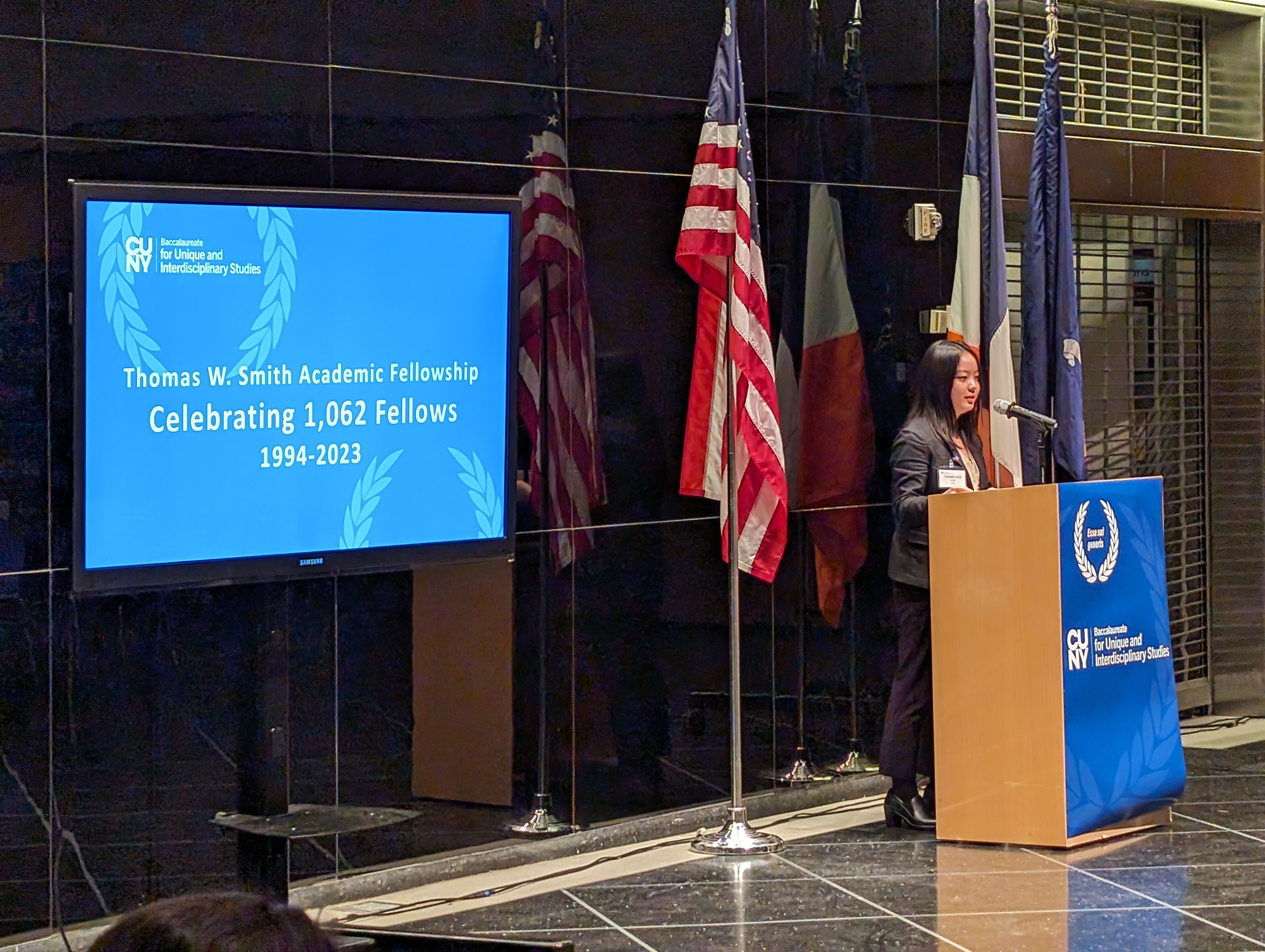 CeCe Hori is a junior studying Financial Risks and Morality and Ethics at Baruch College. She previously served as the Student Leadership Council's Risk Assessment & Management Director and is the current Chairperson. CeCe is also part of the University Committee for CUNY BA. CeCe interned at Blackstone during the summer of 2023 as a Vendor Risk Management Analyst, furthering her knowledge and passion for Risk Management.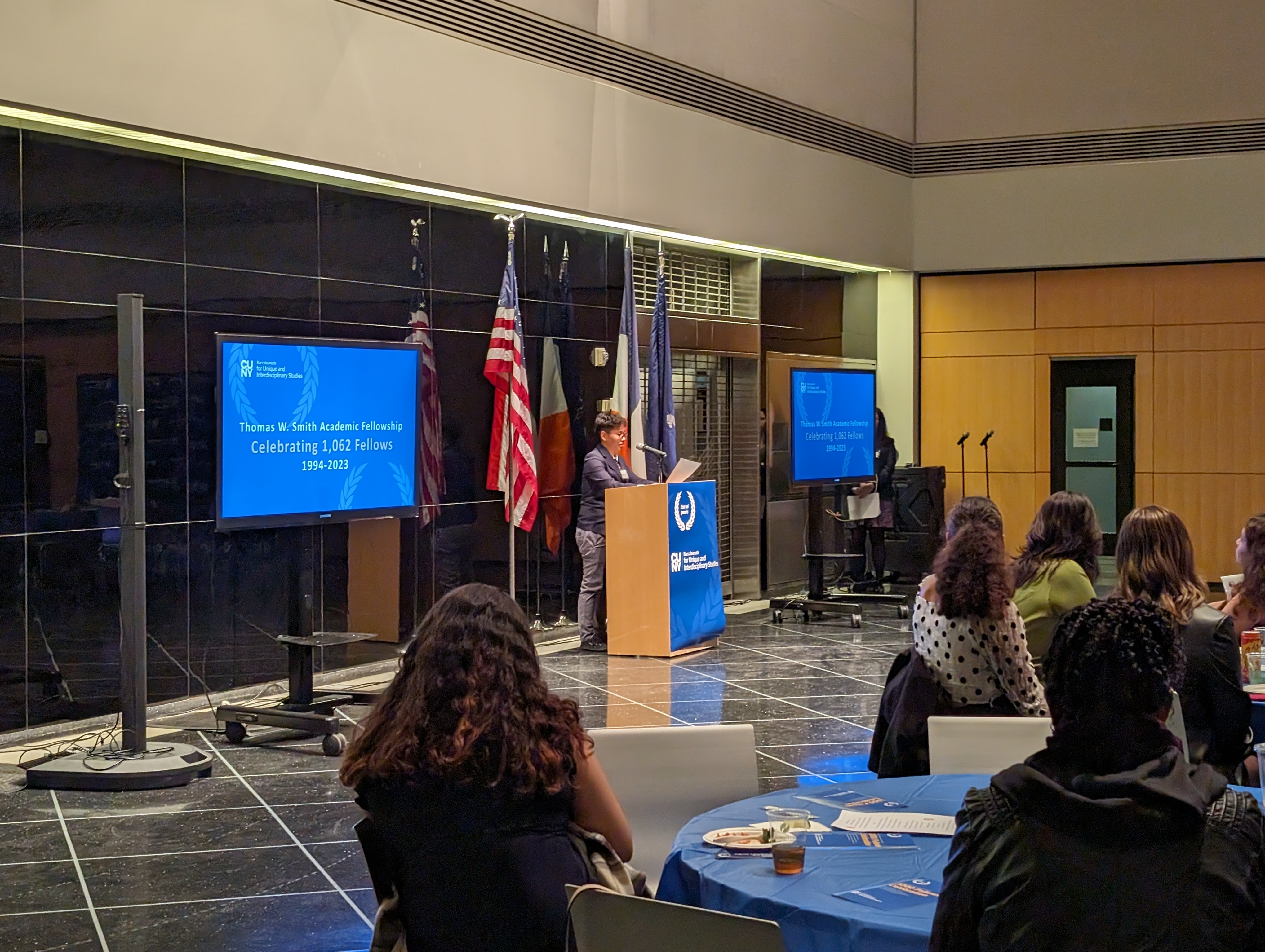 Bel Zheng is a senior studying Psychology of Artificial Connection and Computer Science. This interdisciplinary focus reflects an interest in the intersection of psychology and artificial intelligence, particularly in understanding emotional interactions between humans and computers. Bel has demonstrated taking on different leadership positions in and outside of Baruch College. They served as one of the Women in Business's Mentor Managers and as a mentor in the CUNY BA Peer Mentor Program. In their free time, Bel enjoys reading books on finance, staying updated on new technologies, and playing the ukulele.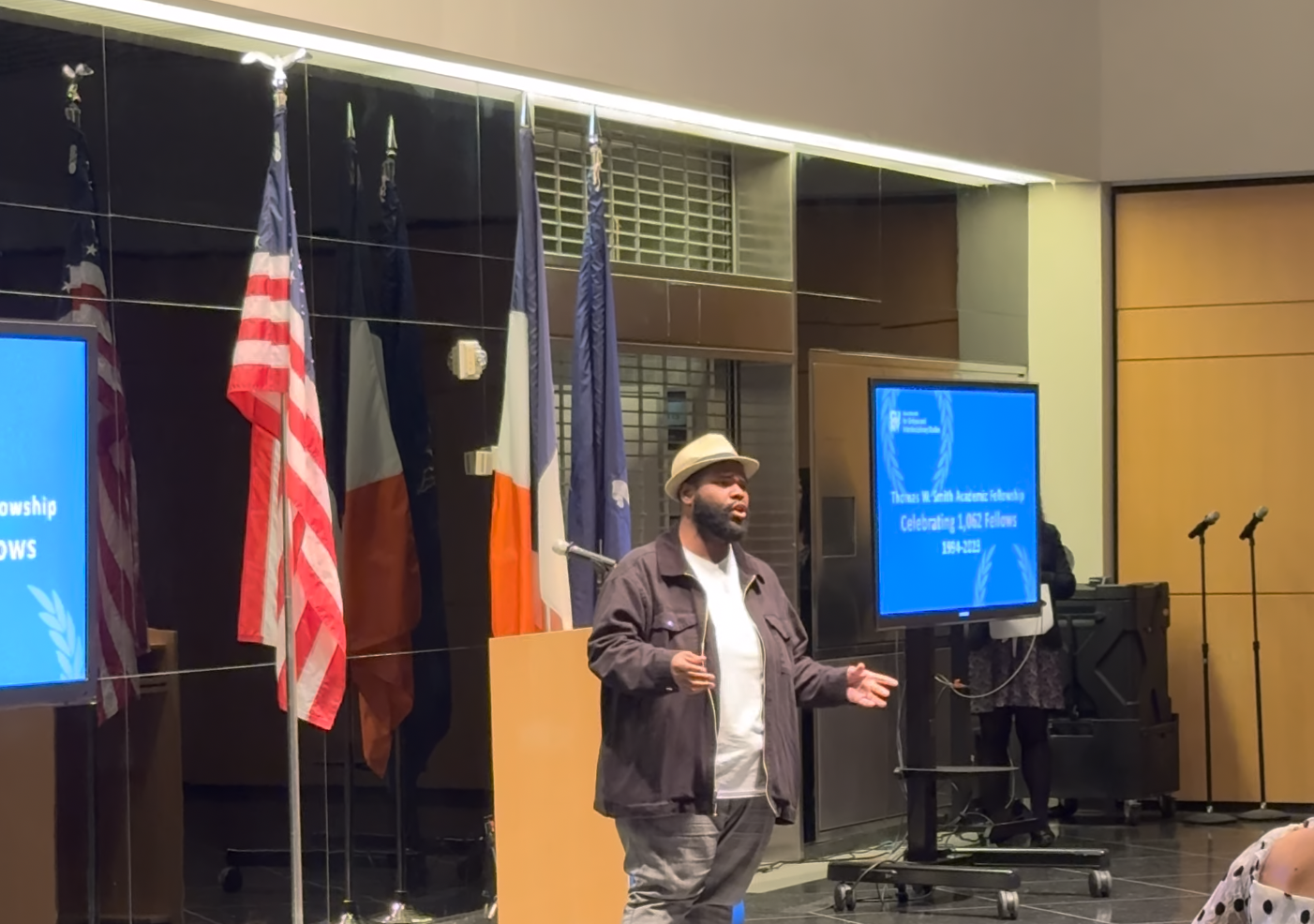 Peppino is a Classically Trained Vocalist and Theatre Artist who earned a Bachelor of Science in Business Management for Performing Arts and Classical Performing Arts in 2018. While living in Gainesville, FL, Peppino served as Assistant Theatre Manager for the Fine Arts Hall and as an Adjunct Instructor in the Community Education department, teaching a class on the convergence of Business and Performance Art at Santa Fe College. Peppino then returned to CUNY, where he served as Assistant Coordinator for the Black Male Initiative Program at Baruch College. Peppino believes "the sky is not the limit; we have no limits."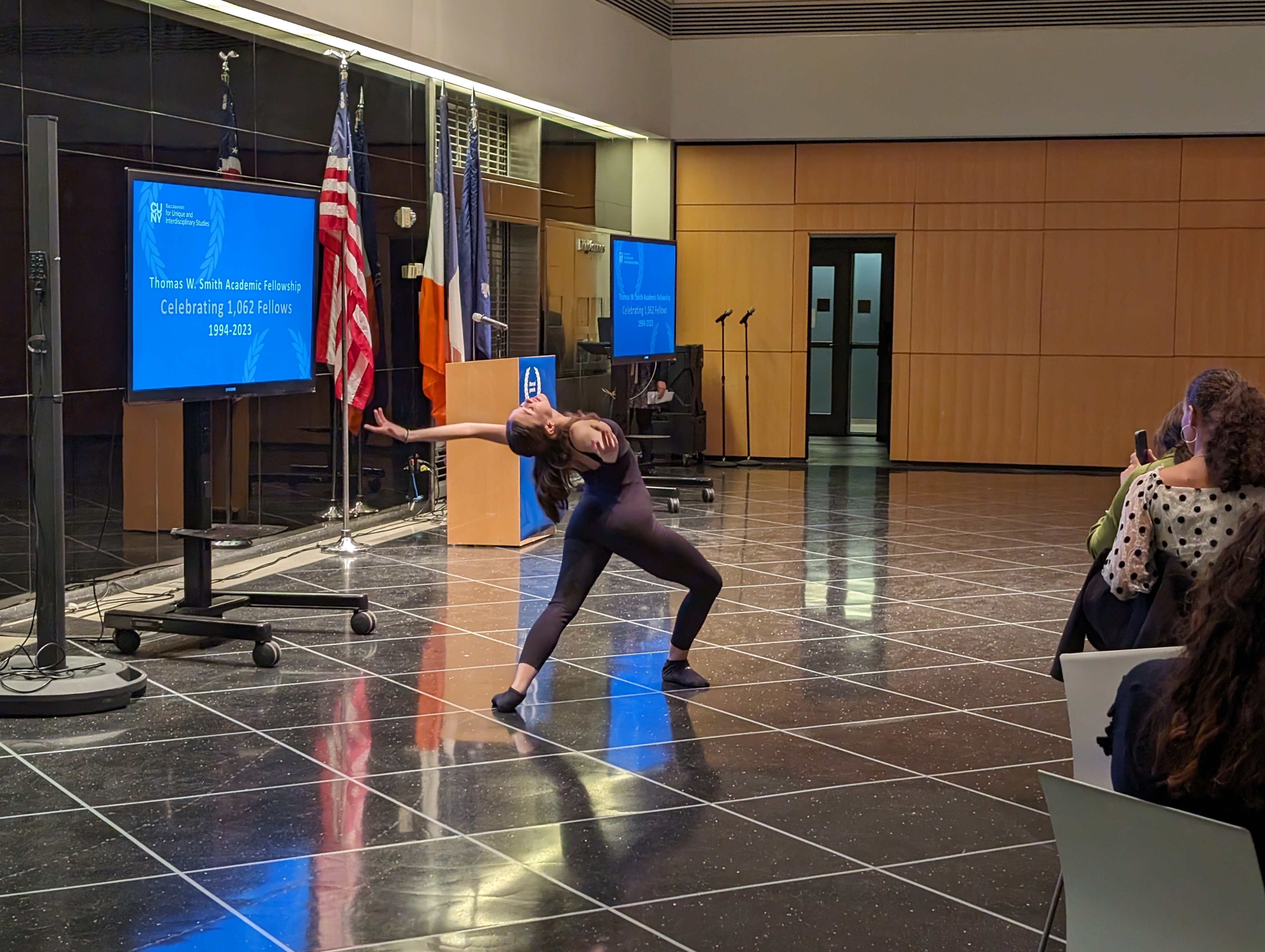 Emma DeGroff is a senior studying Social Justice and Performing Arts. As the Director of Communications and Media on the Student Leadership Council and a Student Ambassador, she works to increase awareness of the benefits of the CUNY BA program. She is currently interning with a judge in the NY State Supreme Court thanks to an opportunity provided to her by her home school, Hunter College, and plans to attend law school following her graduation. Emma's passion for the arts is evident each time she steps onto a stage. She is honored to be able to share her love for dance with you this evening.