This course offers students the opportunity to spend the semester discovering the inspiring traditional performing arts of Japan through lectures, readings, videos, and possibly some hands-on workshops. Japanese theatre blends music and dance with poetry and dramatic texts and includes exquisite costuming and often the use of masks, extravagant make-up, and puppetry.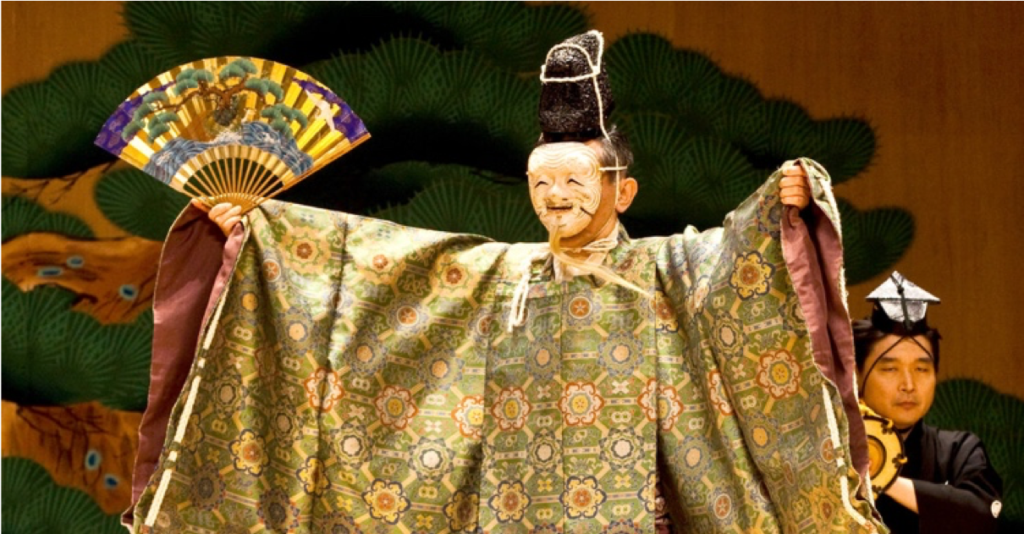 We will begin with the roots of Japanese performance in early ritual, move on to forms such as bugaku, gigaku, and sarugaku, then to the flourishing traditions of noh, kyogen, kabuki, and bunraku, both in their traditional models and in contemporary adaptations.
The course will include folk traditions and other puppetry forms, such as kuruma ningyō (cart puppetry) and the itinerant hakomawashi tradition. Intended for students in both Theatre and the Japanese Program, the course will combine scholarly and artistic approaches to appreciating Japanese performance.
College: Hunter College
Name: Traditional Japanese Theatre
Course Number: JPN 303 / THEA 397.18
Days and Time: Tuesday / Friday 9:45 am – 11 am
Professor Claudia Orenstein
Watch this video to learn more: