CUNY BA's Dean, Brian Peterson is hosting an AMA (Ask Me Anything) session for current CUNY BA students. During that hour, you can talk with Dean Peterson about the upcoming semester and all things CUNY BA. Check out the details and sign up in the link below.
You can sign up through Eventbrite HERE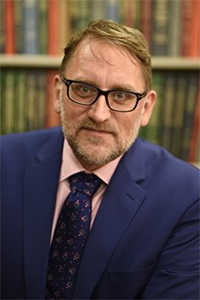 WHO: CUNY BA Dean Brian Peterson
WHAT: Hosting an hour-long AMA Session
WHEN: Thursday, September 24, 2020
TIME: 12 PM – 1 PM
WHERE: Online (sign up to get conference details)
Message from Dean Peterson
Welcome to the new fall term. Although it is not the way we wish it could be, we will make the very best of it! I hope that you and yours are safe and despite the shift to distance learning your progress your academic plan continues to move forward despite the many changes that we experienced in our personal and work lives.
CUNY continues to respond to the coronavirus in innovative and impactful ways. You can learn more about CUNY's response and the support that has been put in place for students at the Coronavirus Update page. Likewise, each of your home colleges has an array of support and services in place to support you during this time.
In preparation for the new academic year, I invite you to join me on Thursday, September 24th from noon to 1:00 pm for an Ask Me Anything (AMA) hour with the dean. We will provide teleconference details one hour before the scheduled session.
I look forward to listening and hearing about your expectations and hopes this term. I hope you are able to join me for an open conversation and time together as a community. Until then, keep at it. Stay strong. And, be well.
Regards, Brian
You can sign up through Eventbrite HERE