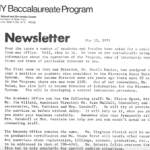 Check out the very first CUNY BA Newsletter. Learn more about how it started, and read the entire Newsletter.
Check out a memo inviting committee members to the first CUNY BA University Committee meeting. Learn more about the committee and read the entire document.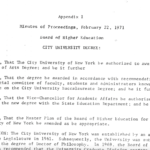 Check out the entire Board of Higher Education resolution document that established the CUNY BA program in 1971. Learn more about and read the document yourself.