The Fourth Annual CUNY BA Student Showcase
Martin E. Segal Theatre, The CUNY Graduate Center
Order of Events
Opening Remarks, 1 PM
Elizabeth Che, CUNY BA Graduate Fellow
Jody Clark Vaisman, Academic Director of CUNY BA
Presentations and Q&A, 1:15 PM
Coco Lim 
Julie Saadia 
Brittany Lugo 
Christina Marks 
Syeda Tabassum 
Celine Zhang 
Closing Remarks, 2:50 PM
Brian Peterson, Dean of CUNY BA
Elizabeth Che, CUNY BA Graduate Fellow
Join us online via Zoom: 2023 CUNY BA Student Showcase
Senior Day, 3 PM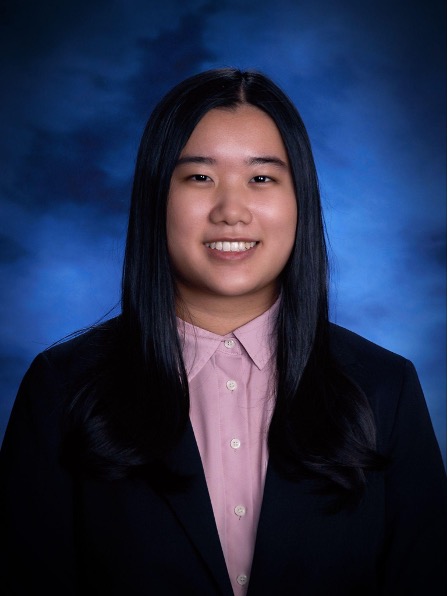 Coco Lim is a senior at Baruch College with a double area of concentration in Biochemistry and Media Arts in the Sciences. She started CUNY BA in Spring 2022. As a CUNY BA student, she has won notable scholarships such as the Barbara Price Fellowship and Thomas W. Smith Academic Fellowship. She is also a Baruch Inquiry Scholar and Macaulay Honors student. Upon graduation, she will be applying for medical school. She will be presenting today on the effects of glycolytic gene mutations on Drosophila melanogaster muscle development. This project was done in collaboration with Dr. Krista C. Dobi.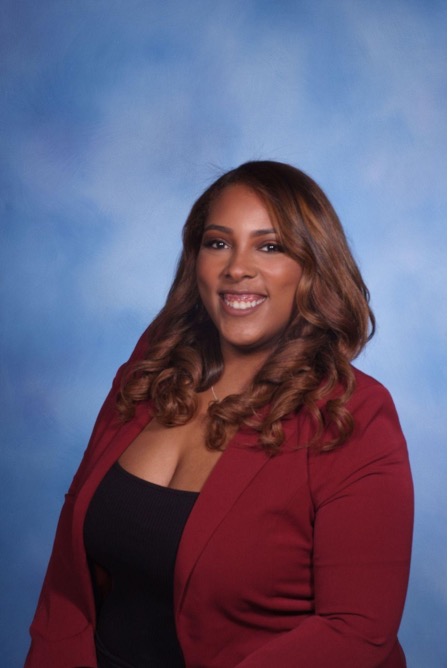 Brittany Lugo is currently pursuing a Bachelor's degree with a concentration in Medieval and Renaissance History at CUNY BA, building on her Associate Degree in Liberal Arts with an emphasis in Social and Behavioral Science from CUNY Medgar Evers College. Brittany is a member of several prestigious organizations, including the National Society of Leadership and Success, the Electus Society, Phi Alpha Theta, and the National Historical Society, and has received numerous awards, including the Dean's List, Thomas Smith Fellowship.
Brittany's research focuses on exploring the criteria used to categorize individuals during the Classical period found within early Christian texts, and how these conclusions aided in the formation of racial ideology. Her presentation, titled "Revisiting Racism: Exploring the Presence of Africans and the Categorization of Individuals During the Classical Period," is an insightful investigation into the topic.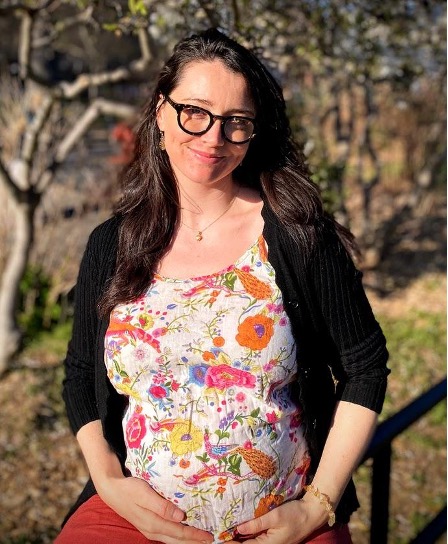 Christina Marks is in her final semester of the CUNY BA at Hunter College. Her dual concentrations are The History and Philosophy of Art (mentored by Dr Sandra Shapshay) and Dramaturgy (mentored by Dr. Dong Shin Chang). Christina is a Thomas W. Smith Fellow. She is looking forward to commencing her doctoral studies in Art History under Dr Cary Levine at University of North Carolina, Chapel Hill in the fall of this year.
Over summer '22, Christina participated in the Stanford Summer Research Institute, researching the film Mono Lake by Holt and Smithson while developing an interdisciplinary research methodology including archival, field and creative elements. She was advised by Dr Alexander Nemerov.
For her current work, advised by Dr. Susanna Cole, Christina continues to weave methods in service of researching three works of ecological art in Manhattan. Each piece presents  a distinct resistance to the economic association with the idea of use value as applied to land, and highlights the axis sustaining Manhattan's visual and ecological identity through space and time - the horizontal and the vertical.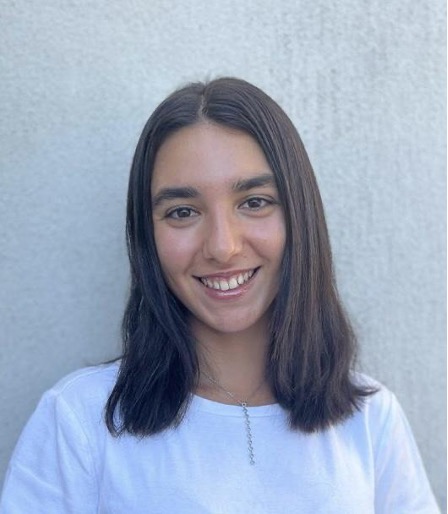 Julie Saadia  enrolled in CUNY BA in Spring 2022 with an area of concentration in Human Biology and Middle Eastern Culture at Baruch College. Her ultimate goal is to go to medical school. A fun fact about Julie is that she loves fitness and is a personal trainer. She is excited when she learns things in class that can be applied to her practice and passion for fitness. She seeks ways to help her clients and herself get stronger and healthier through her research. Today she will be presenting how Ashwagandha, an ancient herbal remedy, can improve fitness capabilities. Julie wants to give special thanks to Professor Jimin Yang for mentoring her through this project and Kate McPherson who has never failed to give her guidance.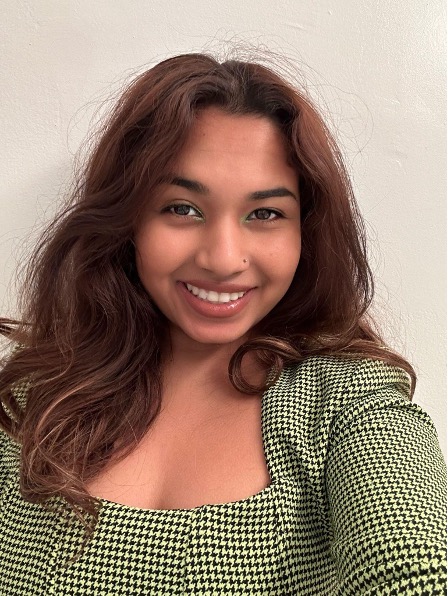 Syeda Tabassum  is a senior in the Macaulay Honors program at Brooklyn College pursuing her area of concentration in Computer Science and Society, which combines the technical skills of Computer Science with Ethics and Urban Studies. Aside from her academic passions, she enjoys experiencing the arts and culture of New York City. Her presentation focuses on user experiences of the FloodNet dashboard in aiding community organizing and engagement.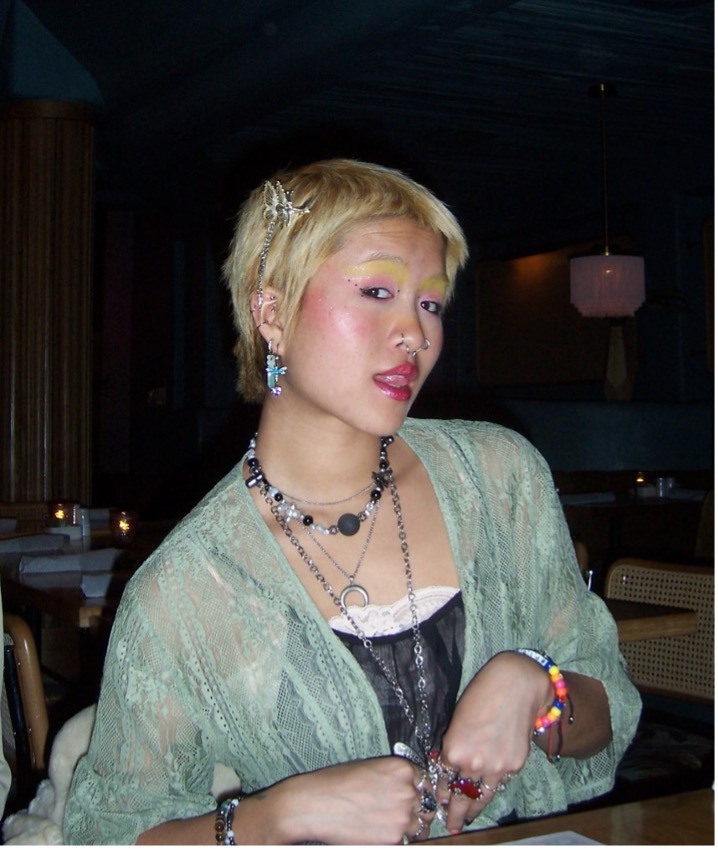 Celine Zhang  is a student at Hunter College who started the CUNY BA program in Spring of 2023. Their area of concentration is in Arts and Sustainability with the intention of learning more ways to create a more sustainable art world. Their presentation titled, "I Love NY," is an art project they have been working on reflecting overconsumption in NYC while using found objects from the streets.
What is the CUNY BA Student Showcase?
This event allows current CUNY BA students to showcase their work to the CUNY community. CUNY BA students explore a wide range of research interests, and together, their works represent a mosaic rarely found at the undergraduate level.
This event is also an essential professional development experience. Student presenters receive helpful support and practice sessions in preparation for the Showcase. The Showcase is a platform for students to share their work and offers a greater sense of community across the CUNY BA program.
Check out the recordings from previous CUNY BA Student Showcases on the CUNY BA Youtube channel.  
Presenter FAQs
What type of project can I submit?
You can submit any project that you are working on—a research project, a performance piece, an art piece—as long as:
You are a current CUNY BA student,
The project is completed, or near completion, when you apply (so that it will be ready well enough in advance of the showcase),
You can present it at the showcase in a brief period (5-10 minutes), and
The project is supervised by a CUNY faculty member (not necessarily your CUNY BA mentor).
The format of your presentation can be tailored to your unique project as long as it can be presented briefly and online. Each presentation is followed by a few minutes of Q&A.
What is the deadline for applications to the Student Showcase, and who should I contact if I have questions?
The application deadline for the 2023 CUNY BA Student Showcase has passed. The 2024 deadline will be announced late in the Fall 2023 semester.
Please email the CUNY BA Fellows at fellows@cunyba.cuny.edu if you have questions about participating in the Showcase.
Where can I get support for my slides?
CUNY BA Fellows will work with all presenters to provide support and feedback on their slides. Presenters are encouraged to attend the Present Your Research (Public Speaking) Workshop on April 17, 2023, at 11 AM.
Register to attend the virtual workshop through Zoom HERE. Attendees will be oriented on conference-style presentations and public speaking techniques and revise their conference slides with the assistance of CUNY BA Fellows. Showcase presenters are highly encouraged to bring a draft of their presentation slides for review and feedback.
Who should I contact if I have questions?
Email the CUNY BA Fellows at fellows@cunyba.cuny.edu with any questions or concerns regarding the Student Showcase. CUNY BA Fellows are available to assist you throughout the entire Showcase experience (e.g., help completing the application, creating slides, feedback on the presentation, etc.).