UPDATE: We will accept applications through Thursday, 1/23.
It is never too early to apply to CUNY BA. Students are encouraged to apply as soon as possible if they are interested in being considered for the upcoming semester.
The Prospective Students section of this website addresses the application process and many frequently asked questions that applicants have.
For those who want to apply to CUNY BA: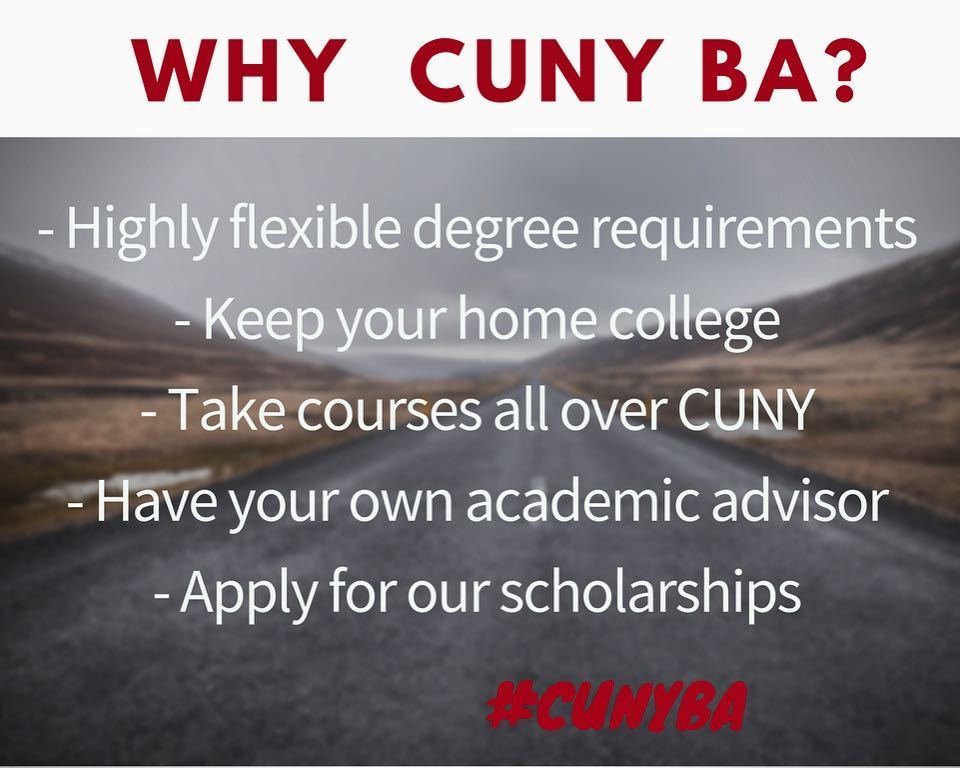 You can download and print the CUNY BA application HERE (or you can pick one up at the office).
You need to be enrolled (or in the process of getting enrolled) in a CUNY college to be part of CUNY BA.

If you're not currently enrolled you can apply to both (a CUNY college LINK HERE) and the CUNY BA program at the same time. There are two different applications (one for the colleges, one for the CUNY BA program).

There might be a fee to apply for a CUNY college. There is no fee to apply to CUNY BA.
We suggest submitting the application, personal statement, and transcripts (if needed) first. (You can submit your application and personal statement via email as an attachment. Send it to general@cunyba.cuny.edu)
Even though they are no longer required, we accept recommendation letters via email as well. They can be sent to general@cunyba.cuny.edu
Once you have completed the CUNY BA application, you can mail it or drop it off to the CUNY BA office located in the CUNY Graduate Center. Mailing and drop off address is below.
Mail or drop off CUNY BA Application to the address below:
CUNY BA Admissions
365 5th Ave
Ste 6412
New York, NY 10016
call/email (212) 817-8221 / general@cunyba.cuny.edu with any questions or concerns.