CUNY BA's annual commencement ceremony will take place in the Proshansky Auditorium at The Graduate Center, CUNY, on Monday, June 5, 2023, at 10:30 AM.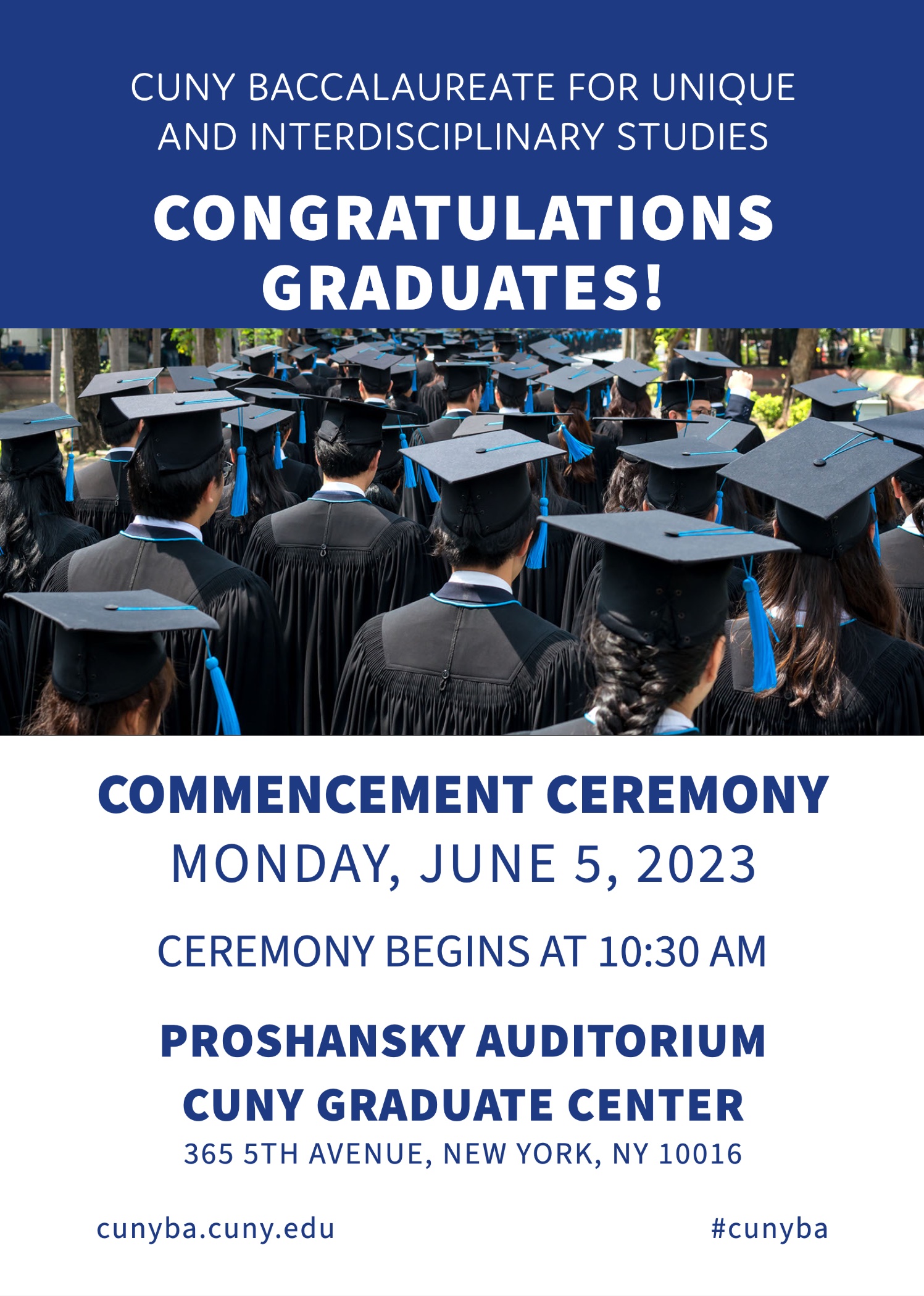 We are excited to celebrate commencement in person! CUNY BA September 2022 and January 2023 graduates and potential June 2023 and September 2023 graduates have been emailed with commencement details.
Please visit the CUNY BA commencement page for detailed information and to register for the ceremony and order your regalia.
Please register by Monday, April 3rd, 2023.
Email  events@cunyba.cuny.edu with any questions.