About CUNY BA's Commencement Speaker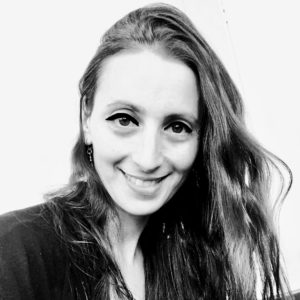 Dana Agmon  is an entrepreneur and writer. She founded two technology companies and is currently working on a third startup in the business space services. Dana graduated from the CUNY BA in 2005, with an area of concentration in International Politics and earned her Master's in Public Policy from the University of Chicago in 2007. She is now completing her first book and is a commentator and columnist for the Huffington Post
About CUNY BA's Faculty Speaker
Dr. Maayan Barkan is currently the director of the Japanese Program at Hunter College, where she has been teaching Japanese language courses since 2007. She also serves as an interviewer for the Japan Exchange and Teaching (JET) Program at the Consulate-General of Japan in New York. Previously, she taught Japanese at the Fashion Institute of Technology (FIT) and was a teaching assistant at the Japan Society in New York.  She received her MA in Japanese language education at Osaka University of Foreign Languages in Japan, and both her second MA and PhD in Linguistics at The Graduate Center, CUNY.
About CUNY BA's Student Speaker

Manuela Agudelo enrolled in CUNY BA in 2017 with profound desire to dance and serve others through theatre performance. She is graduating with areas of concentration in Performing Arts and Social Justice under the mentorship of City College Professors Rob Barron and Jack Levinson. Manuela's passion for social justice through performing arts allowed her to study abroad in South Africa at the Nelson Mandela University. Manuela has earned several CUNY BA Scholarships, including the Thomas W. Smith Academic Fellowship.